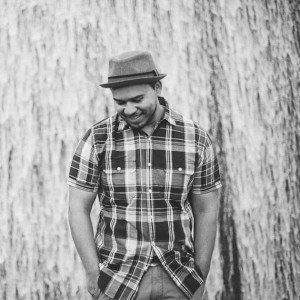 My name is Sahid Limon, and I own and operate Limon Photography.  I didn't always plan to be a photographer, nor did I go to school for it.  I just started taking photos because that's what I loved doing growing up.  Anytime there would be a family photo op, or friends gathering to take a snapshot, I always jumped at the opportunity to take the photo.  I loved the interaction with people, making others smile, and of course show off my incredible camera skills for the ladies.   I am insanely passionate about photography, and absolutely love my job.  Through this great field, I get the opportunity to work with some amazing people, and have the privilege of making some amazing friends along the way.
I enjoy photographing a multitude of things, but my absolute favorites are real connections between people, and the spontaneity or significance of any given moment.  The purity and raw energy they can produce is unparalleled to any other form of imagery, and I love trying to capture that through my lens.  I try my best to be creative, and always think outside the box.  My goal is to not only give my clients really awesome photographs to cherish a life time, but also treat them to a truly one of a kind photography experience.
Other than photography, I like various other things, such as the outdoors, traveling, hanging with my peeps, exercising, watching all types of movies, playing games, strumming my guitar, fashionable jackets or coats, trying to cook from scratch every now and then, instagraming all those dishes that I try to cook, anything grilled, eating everything with Mangoes/watermelon/lychees, enjoy most things with some good spice,  re-watching anything by Dave Chappell, keeping up with the latest Kanye West drama on twitter, listen to all types of music except country, really windy days, colorful sunsets, long walks on the beach, and kittens… because let's face it, who doesn't like kittens?